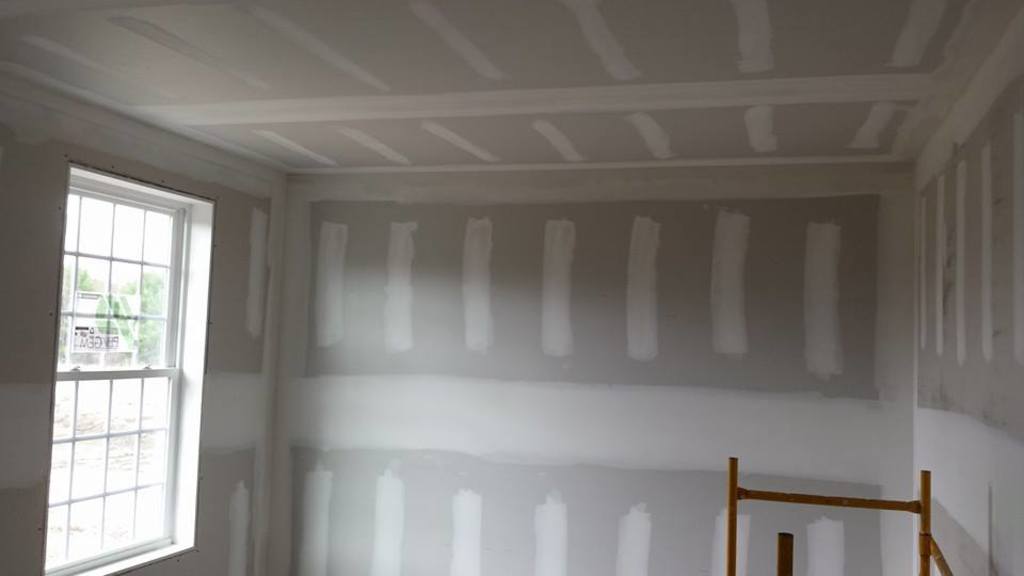 Are you finishing construction on a new home or commercial property? Have you decided to tackle a renovation? Do you need to repair damaged walls in your space? Make Hebe Drywall your go-to drywall contractor and look forward to superior results. Our drywall contractors have 21 years of experience specializing in drywall installation and repair. If you live or own a business in the greater Manchester region, you can count on us for quality workmanship, professional customer service, and reasonable rates. We're one of the most trusted drywall companies in town because we care about our customers. Ready to learn more about what we can do for you? Call or e-mail Hebe Drywall today! 
As a comprehensive drywall company, we're available for all sorts of projects. We hang drywall walls and ceilings for both residential and commercial customers, and we can even install soundproofing, texture, and more. In general, our drywall installation process will include: 
Drywall framing and hanging
Mudding and taping
Sanding
Priming
And other finishing touches
For smooth, flawless results, it's important to work with drywall contractors who take each step in the process quite seriously. From careful mud application to priming your walls to be painted, Hebe Drywall will bring you the detail-oriented craftsmanship you expect and deserve. Don't settle for a drywall company that hangs the wallboard and then leaves you high and dry! We'll see the task through to the end, ensuring every seam is properly taped and every screw is totally covered. From new construction to renovations and beyond, our drywall installers care about your satisfaction. 
Bonded & Insured Drywall Contractor
What sets Hebe Drywall apart from other local drywall contractors? We're fully bonded and insured, so you can breathe easy knowing your property is in excellent hands. We stand behind our drywall services with a one-year warranty on our workmanship. As a residential and commercial drywall contractor, we're equipped with the knowledge and skill to work in all sorts of spaces. Our experience gives us the expertise to get the job done right for you. 
Call now to learn more about why we're one of the best drywall companies serving the greater Manchester area, and to tell us about the services you're seeking. We'll be happy to give you a free cost estimate for our drywall installers' time and labor. We're confident that you'll love not only the finished walls in your home or business, but also our affordable rates. Experience the Hebe Drywall difference by contacting us today!