Blemishes on your ceiling can stand out like a sore thumb. Do you have a hole, water spot, or other issue that needs ceiling repairs? Contact Hebe Drywall for exceptional workmanship and customer service. We offer drywall ceiling repair for homes and businesses throughout the greater Manchester area. Getting polished results when you try repairing ceiling cracks and other problems on your own is nearly impossible, so put the job in our professional hands. We'll be happy to offer you a free estimate for the ceiling repairs you require!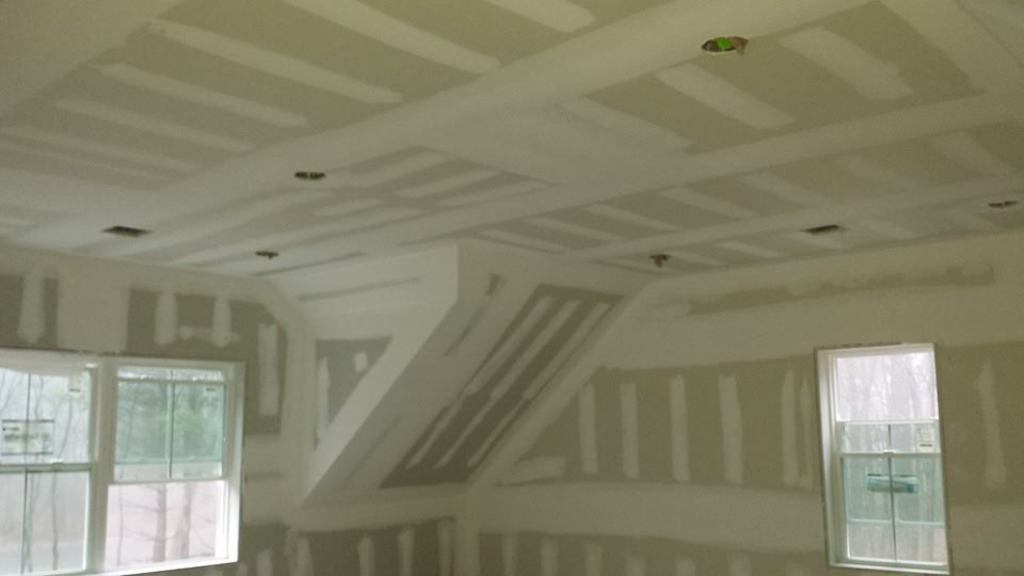 Even if you have a textured ceiling, you can count on Hebe Drywall for beautiful and lasting repair results. We're pleased to offer:
Ceiling drywall repair
Stipple ceiling repair
Popcorn ceiling repair
Ceiling water damage repair
Crack and hole repair
And more!
Attempting DIY repairs is just not smart—or safe. For one thing, you'll have to stand on a ladder in order to reach affected areas. Even if reaching the damaged drywall is a cinch, you probably won't be able to get the same neat finish that Hebe Drywall is trained to provide. From repairing ceiling cracks and holes to removing and replacing water-damaged drywall to providing popcorn ceiling repair, we're skilled at giving you lasting results that look great. We've been in the business of drywall ceiling repair for 21 years. We're ready when you are to address damaged ceiling drywall and restore the appearance of your space.
Bonded & Insured Ceiling Repair Contractors
Locally owned and operated since 1999, Hebe Drywall is proud to be fully bonded and insured for the work we do. On top of those qualifications, we stand behind our workmanship with a one-year warranty. You can breathe easy and feel confident knowing that we're dedicated to customer satisfaction. Put your ceiling drywall repair in our capable hands and look forward to enjoying your space once more. 
Whether your ceilings have minor defects or major moisture staining, Hebe Drywall is the company to trust for superior repairs in Manchester. We'll get your ceiling looking like it should again, working efficiently to get the job done quickly without ever cutting corners when it comes to craftsmanship. Plus, our rates for ceiling drywall services are among the lowest in the region. We have your best interests at heart. Call or e-mail us today to book your appointment!